At the just-concluded 4th International Import Expo in 2021, Linghang Tanzania, a company established by Linghang Group in Tanzania, was once again invited to participate in this import expo as a representative of the Tanzania Trade Promotion Agency. Two booths were set up at the exhibition, in the food and agricultural products exhibition area and the service trade area. Soybeans, peanuts, sesame seeds, cashews, coffee, red wine, spices, dried fruits, handicrafts, etc. were displayed in the food and agricultural products exhibition area of Hall 1; The Belt and Road Project: East African Commerce and Logistics Center.
On the first day of the expo, Tanzania's plenipotentiary ambassador to China, Mbelwa Kairuki, made a special trip from Beijing to Shanghai to inspect the booth and give us work support.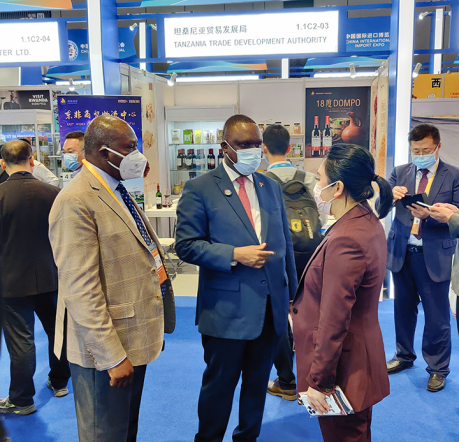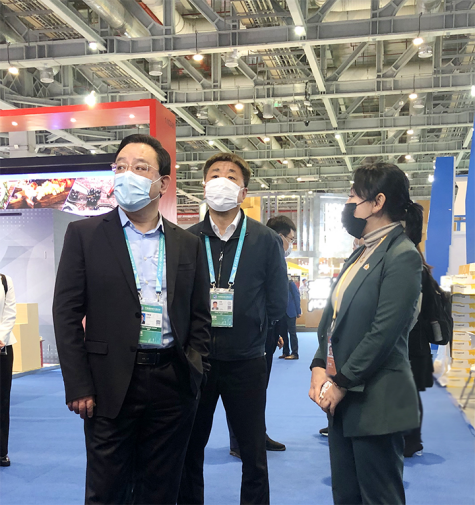 On the same day, Yan Jianbo, Deputy Secretary of Weihai Municipal Party Committee and Mayor, and Qiao Jun, Director of Weihai Municipal Bureau of Commerce, specially arranged a tour to visit the booth of Linghang Tanzania Co., Ltd. Ms. Wang Xiangyun, Chairman of the Group, introduced the Tanzanian wine and coffee imported by the Group to the leaders. , cashew nuts, soybeans, peanuts, and other agricultural and sideline products that have been approved for import. And made a report on the progress of the group's projects in Tanzania: East Africa Trade and Logistics Center, as well as overseas exhibition centers and overseas warehouses.
Sui Tongpeng, deputy secretary of the Wendeng District Committee and head of the district, Wang Liang, head of the United Front Work Department of the district, and Liang Xiangdong, director of the district bureau of commerce, also visited the booth. Chairman Wang Xiangyun and general manager Liu Youzhi introduced the group's project progress in Tanzania in detail to the visiting leaders. , import and export business situation, and the next development plan.
Qu Mingxia, a third-level researcher from Weihai Municipal Bureau of Commerce, visited the booth, inquired about the company's project progress in detail, and gave specific guidance."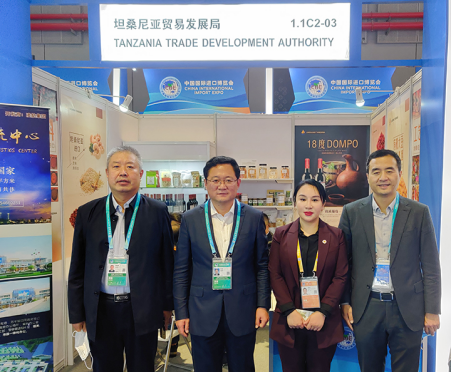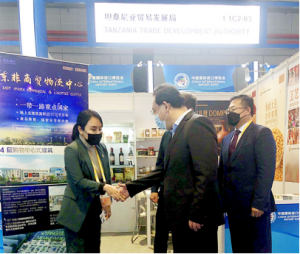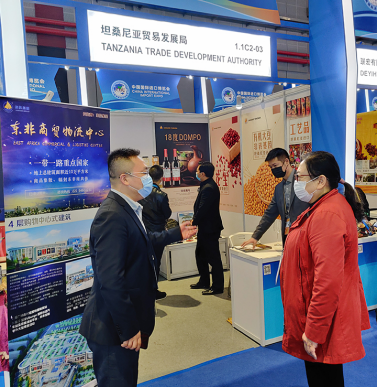 During the 5-day expo, Liu Youzhi, general manager of Linghang Group, led the team to sign a total of 19.5 million US dollars of intent purchase orders with a number of exhibitors, marking a successful conclusion to the exhibition.
---
Post time: Feb-16-2022