Due to the severe epidemic in China, more and more foreign customers cannot come to China to participate in Chinese exhibitions. We can't go to Guangzhou to set up the exhibition offline either. Since this year, we have organized an online live broadcast of the Canton Fair, which has brought in more customer traffic to maintain new orders every year.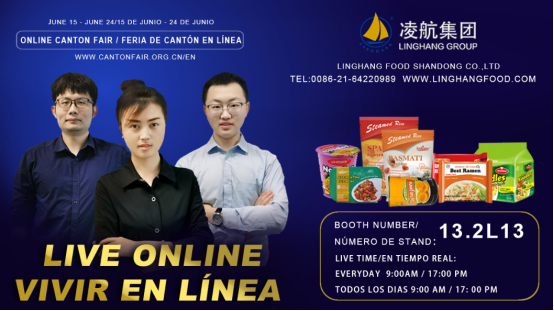 We also invited our foreign colleagues to join us in the live broadcast room to share our feelings by tasting instant noodles, so that overseas customers who cannot come to the Canton Fair can experience the taste of eating as a foreigner.
Her performance has won many customers online reviews and willingness to buy. We explain one by one and ask to leave contact information, and contact after the next live broadcast.
Overall, this online Canton Fair is not a lot of people, but it has created a good start for our new mode of live broadcast for the first time.
We are responsible for explaining, introducing each product one by one, and displaying all the production process of our factory, the qualification promotion video of the factory, etc. one by one. Many customers stopped by to watch our live broadcast.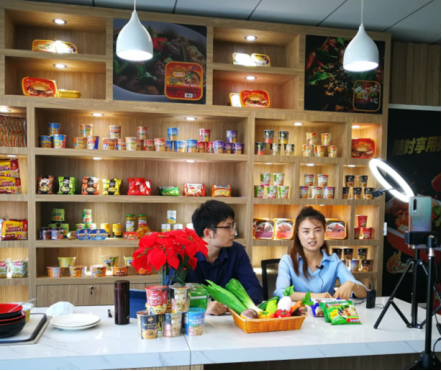 At the same time, we also have colleagues to show our products in the form of dialogue, and to carry out customers' questions about our products in the form of one question and one answer. In order to deeply let customers feel our products, we also specially cooked noodles and tasted them. , talked about his own feelings and recommended to customers which noodles match which countries.
Finally, this online Canton Fair is the first time since we participated in the Canton Fair, and it is also the one we have prepared for the longest in the early stage, because all the processes, equipment and effects are the first experience. On the whole, due to the impact of the new crown epidemic, the number of customers is much smaller, and because it is the first time, the time difference and experience effects are all affected. I have to say that this kind of online Canton Fair still does not have as many customers as offline exhibitions. But there are also some of our old customers who came to our live room and interacted with us.
In the future, we still hope that we can resume face-to-face conversations with customers and obtain orders as soon as possible due to the epidemic.
---
Post time: Feb-16-2022